The OOYOO FACE is an affordable, easy and fun to make face shield. We created the OOYOO FACE to address the issue of face shield availability in many regions in the world. OOYOO FACE is designed to be accessible to everyone! All it requires is a sheet of transparent plastic, an elastic strap, and cutting materials. With these items anyone can have an OOYOO FACE.
OOYOO FACE Around the World
People from around the world are being introduced to OOYOO FACE, from Mexico, to France, to Thailand. The yellow markers on the map show where we are currently working with friends and partners to get the OOYOO FACE distributed locally.
We are actively searching for more people to help distribute OOYOO FACE in their region. Get in contact if you would like to get involved with the OOYOO FACE project.
We have received videos of people being introduced to OOYOO FACE and their experience (click on orange markers below to see videos).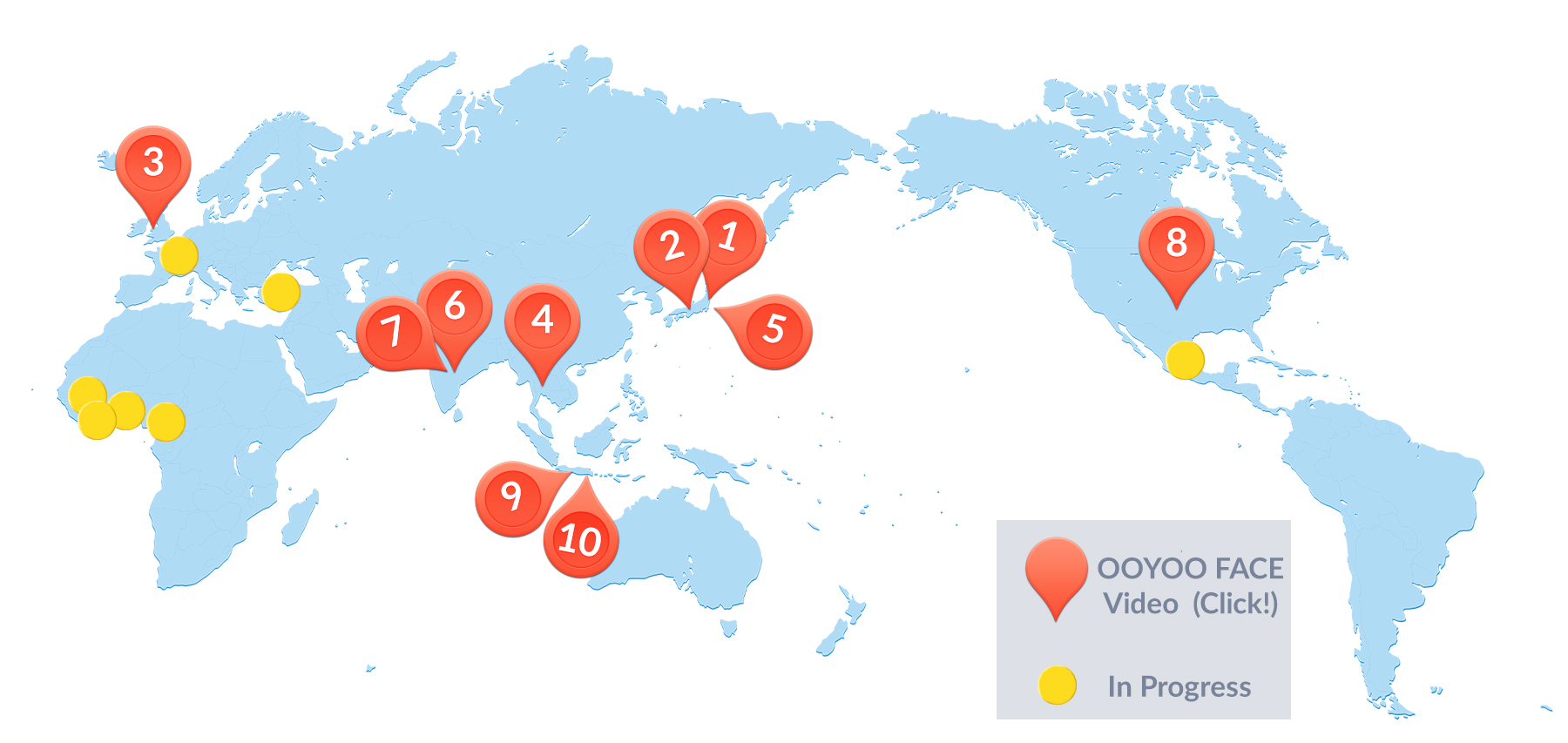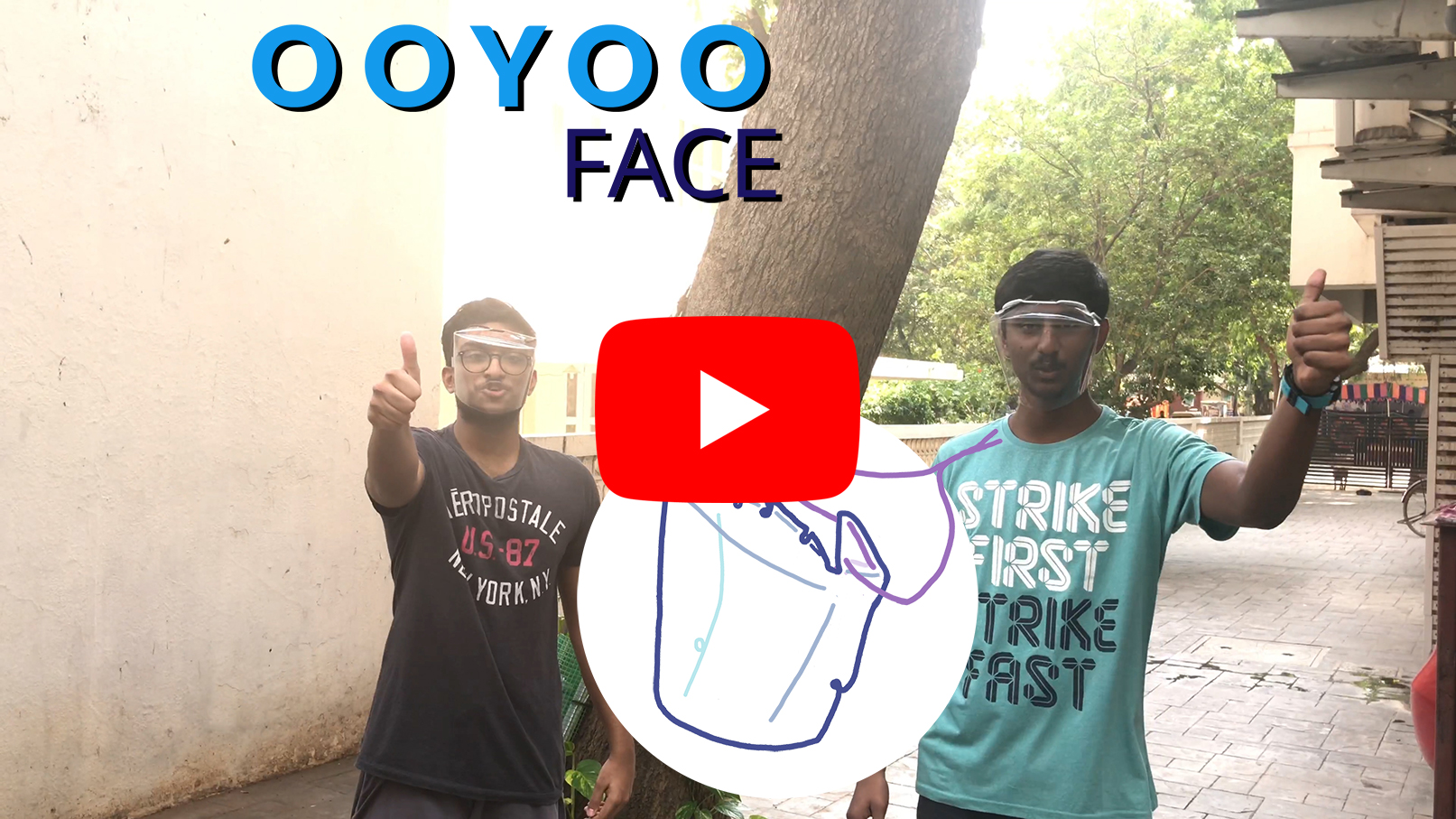 Pranav has a voting safety message for his friends!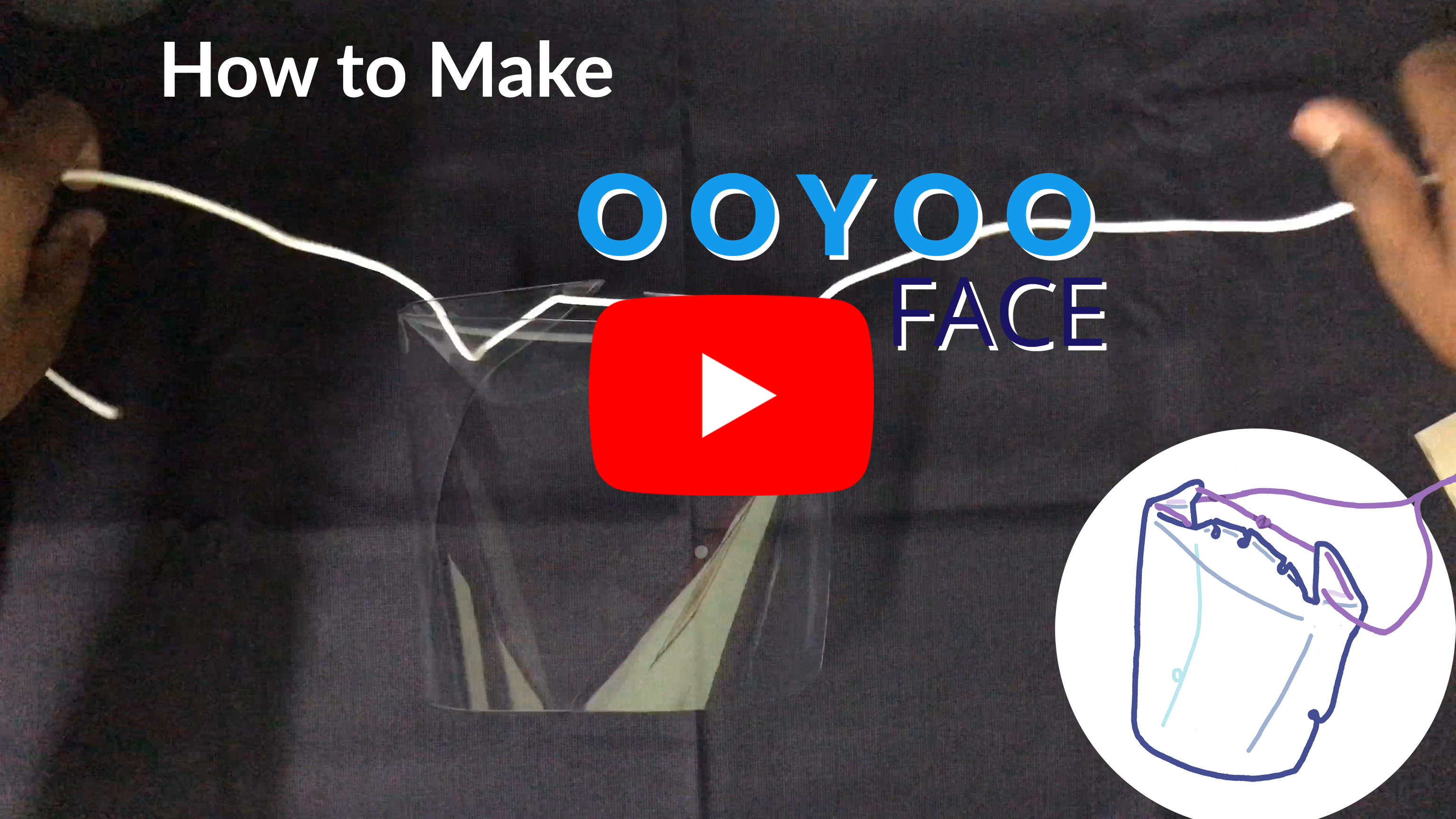 Pranav shows us how to make an OOYOO FACE. Remember to Vote Safely!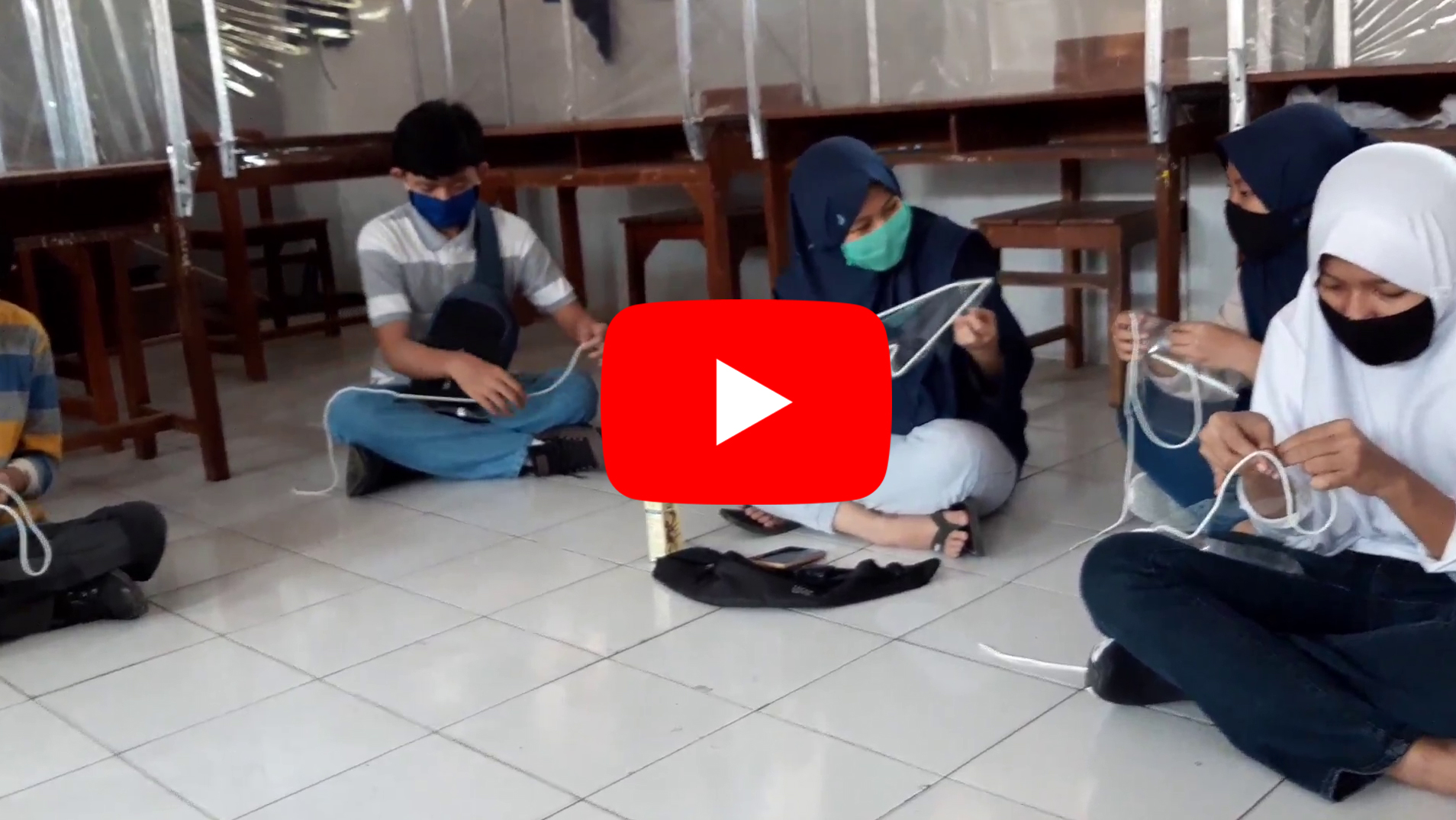 Making OOYOO FACE with students at a Junior High School in Java, Indonesia.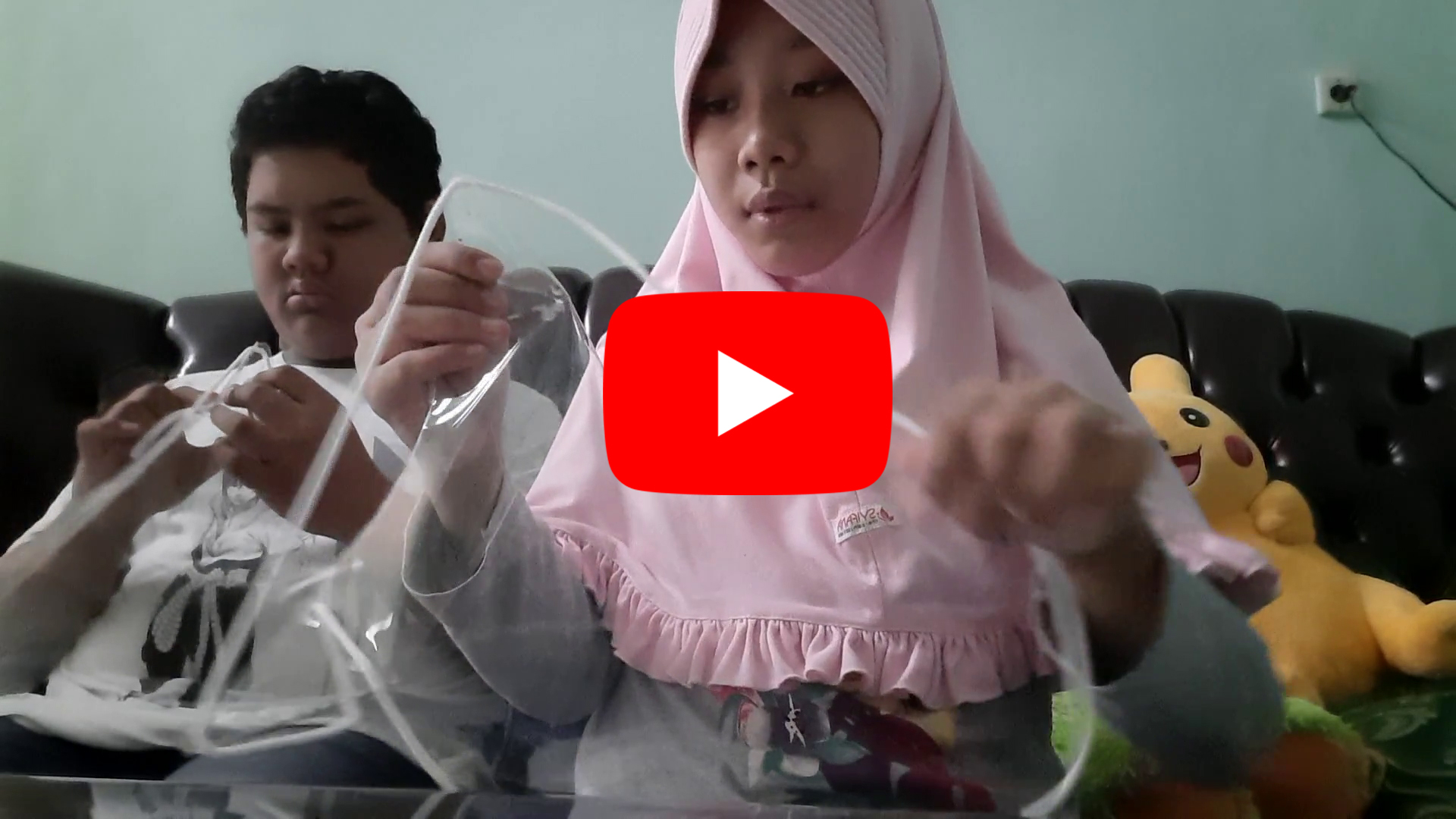 Making of OOYOO FACE at home with children in Semarang, Indonesia.
Instruction Video
Need some extra help to assemble the OOYOO Face? Watch this video on how to put together your own OOYOO Face:
Accessing OOYOO FACE Instructions and Materials
OOYOO FACE is a non-commercial project by OOYOO. For this reason, we are making the design available to those who want to make it themselves for non-commercial purposes. The design documents, videos, and instructional materials are made available under a Creative Commons Attribution-NonCommercial-ShareAlike 4.0 International License. Please give credit to OOYOO if redistributing these documents.
If you have interest in producing or distributing OOYOO FACE commercially, please contact us.
To receive the instructions and template files, please fill in the form below and press "Submit". Download links will automatically be sent to the submitted email address.