As a response to the global pandemic, OOYOO is helping in the best way it can: by supplying its expertise in membrane and filter production.
OOYOO is working with Kopernik, an NGO located in Bali, Indonesia, that focuses on research and development to find what works by experimenting with potential solutions that address social and environmental challenges. Right now, there is a lack of protective equipment for the healthcare workers in Indonesia, those on the frontline of this crisis. In response, OOYOO is coordinating with Kopernik to support the mask and respirator supply in Indonesia.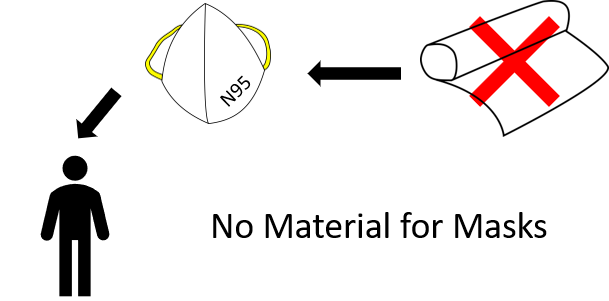 The issue is not just that there are limited masks available, there is also a lack of raw materials to produce masks locally. To help supplement the mask supply, different filter materials are required that are available and can be acquired to produce masks.
In response, researchers from Kyoto University and Keio University are working with us at OOYOO to develop a process to make alternative mask materials that can be used locally by Kopernik in Bali.

The Target
There are two categories of mask in common use to prevent the spread of COVID-19. The gold standard for healthcare Personal Protection Equipment (PPE) is the N95 mask. It's most important property is that it filters 95% of particles that are 0.3 micron in size (or greater). N95 masks also form a seal around the face to ensure that air is filtered before being breathed in.
The second type of mask in use is the surgical mask, this is the mask most commonly worn by people in public. While there is mixed opinion on how effectively surgical masks protect the wearer, it is considered effective a reducing the spread of germs from the wearer to others.
The goal of the Mask Project is to create a process that can beat the performance of common surgical masks and approach as closely as possible the performance of an N95 mask.
Development Progress
OOYOO began the Mask Filter Project with Kopernik at the beginning of April. Progress has been rapid. We have been exploring many ideas, from prototyping mask housing with 3D printing to faceshields, to filter production. While our focus is a filter material, a number of ideas have been spun-out into separate projects.
We have explored a large number of potential filter materials and since mid-May we have narrowed down to small number of candidate filter material.
From May to June we scaled up our processes. We began developing our process on individual sheets. During this phase we found a combination of dip/spray coating that has produced good, reliable results.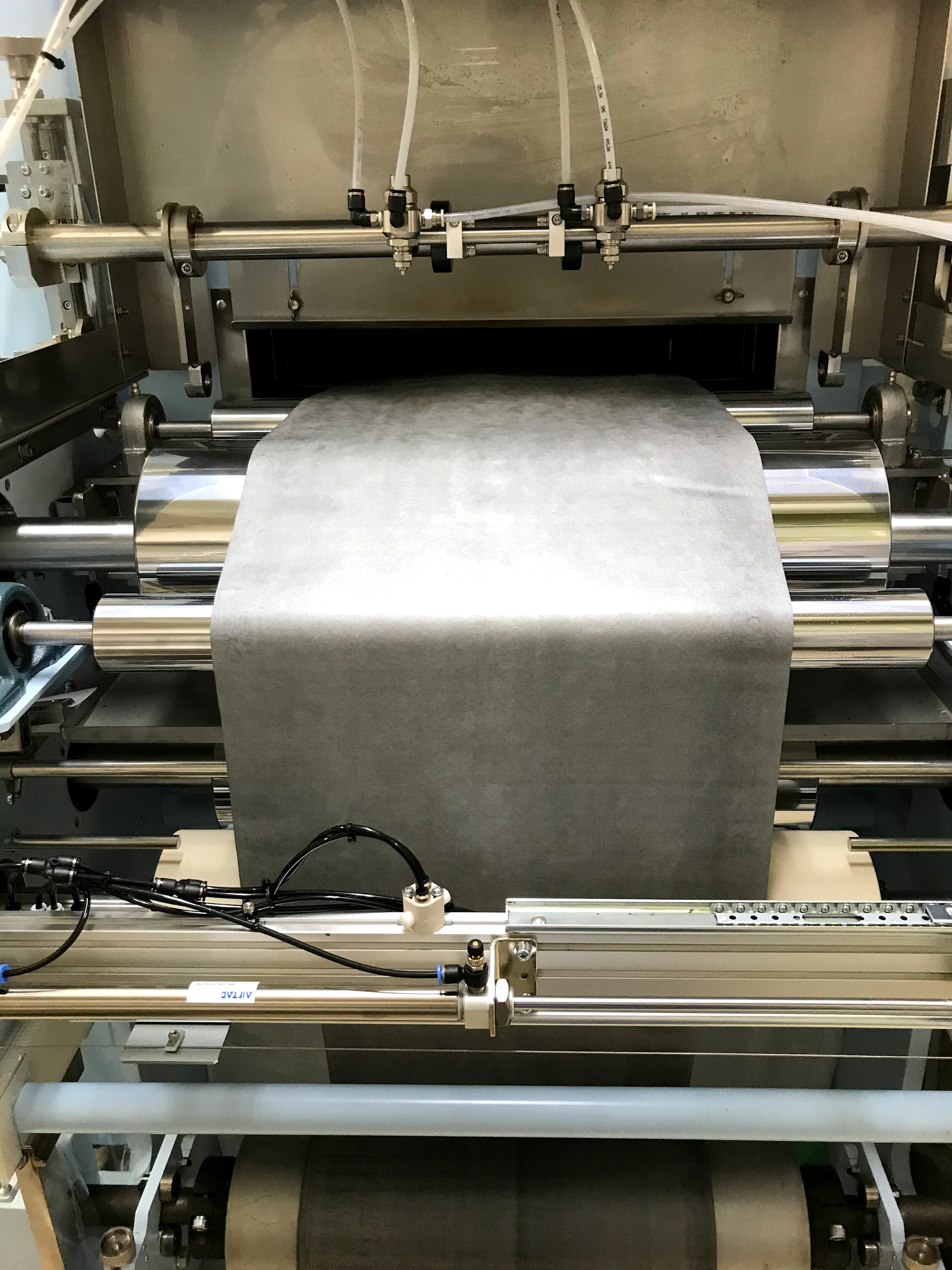 In June we were ready to scale up. Scaling is always a challenge but our development quickly succeeded in creating custom equipment for large scale dip/spray process.  Since then we have rapidly increased our capabilities and are now ready to produce mask filters at pilot scale.
Our major milestone has come at the end of June when we sent our first roll to Kopernik in Bali.
There they have produced a custom, re-usable mask where our filters can be readily exchanged everyday.
What is Next?
For the near future we will be providing Kopernik with filter material, steadily improving our masks day-by-day. In the post COVID-19 world, re-usable masks will still be essential for those living in Indonesia as forest fires and volcanic activity often pose a threat to individual health. Our process will be shared with local manufacturers where they can continue supplying the filter material when it is needed.